Even though the seasons don't change much around here, I am finding myself so ready for fall. Bring on the sweaters and football!
I have just added some new products to my Etsy shop that will be perfect come colder weather.
I've also started offering my most popular sized pouf, the extra large (approximately 18×13 inches), in a thicker knit that resembles my rope poufs.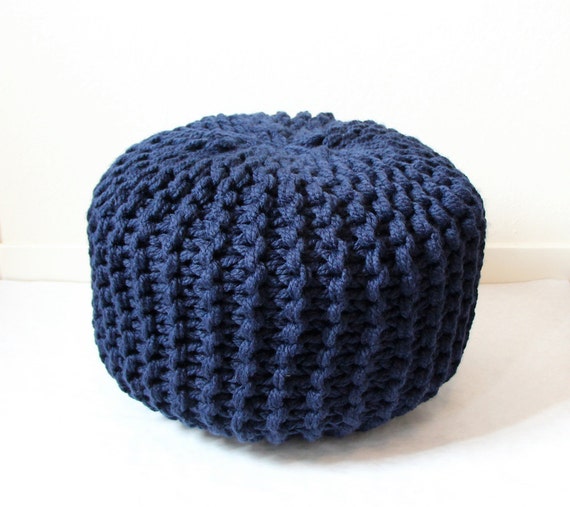 It comes stuffed with foam, but if you go with the stuff-it-yourself option, it looks like this.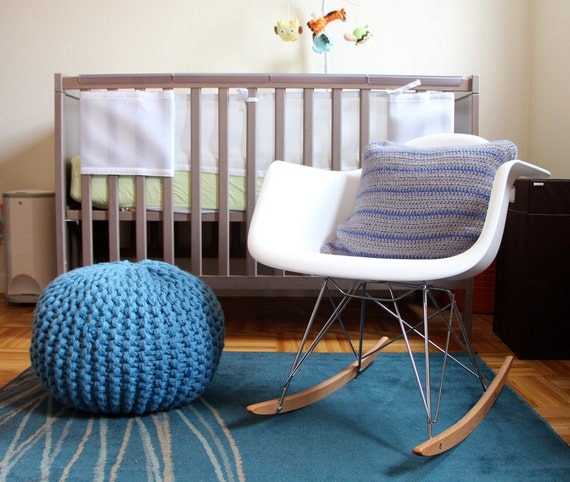 I also have been at work for a long time on a homemade yarn that resembles the rope. I love the look of the rope, but need a more consistent, higher-quality product. I think I have finally figured out how to do it, and hopefully soon I will be able to start replacing some items with that yarn.
So my shop is kind of in transition right now, but I'm really excited for new products and what's yet to come.
Miss Harper has been helping model my baby legwarmers.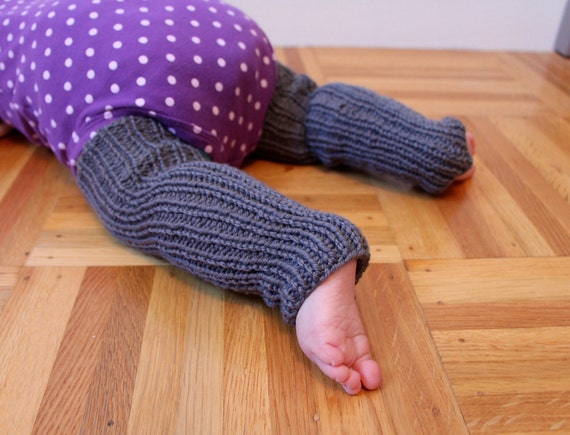 It's fun to watch her keep growing into the next size. And thanks to my lovely sister Megan for modeling my other knit products. She sure makes them look good!