I learned to knit a few years ago, and I haven't been able to stop. Just try to pry the knitting needles out of my hands! But I've also been crafting my entire life, from friendship bracelets and latch-hook rugs when I was a kid, to the stamped tags that adorn my Mary Marie products. Here are some of my favorite craft tutorials:
If you want a project you can knit up in no time, this is it! You can make this cowl in less than an hour using size 50 needles and four strands of yarn held together.
Arm knitting is quick, easy, and doesn't require any needles! You just knit the stitches back and forth on your arms. In no time you'll have a cute cowl that you can customize to fit you perfectly. The pattern is available as a free download.
I made this Brobee cake from Yo Gabba Gabba for Harper's 2nd birthday. It's made from two rectangular cakes, one chocolate and one vanilla. Plus lots and lots of buttercream frosting!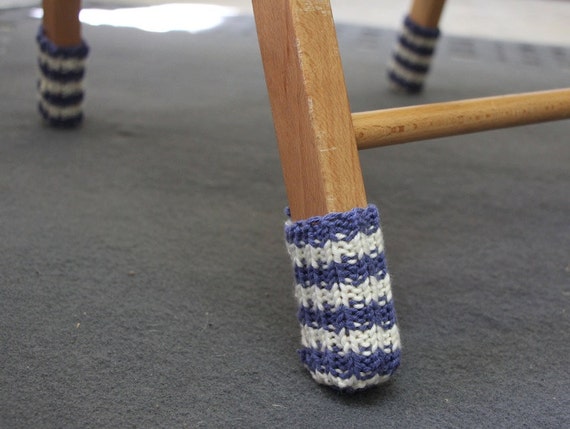 Chair socks are super cute and easy to make with yarn leftovers. They add some style to ordinary chairs and protect your floors from scratches. My pattern shows both knit and crocheted versions. It's available for download on Ravelry and Etsy.
These fuzzy leg warmers make a perfect gift for a new baby. The free pattern comes in 3 sizes and I also give a stripe sequence, shown here.
This super warm cowl is ribbed on one side and bobbly on the other, and can be worn several different ways.
Lightweight lace scarf
This crochet project could not be easier, and you can use just about any yarn with it. The lightweight lace scarf is perfect for crochet beginners.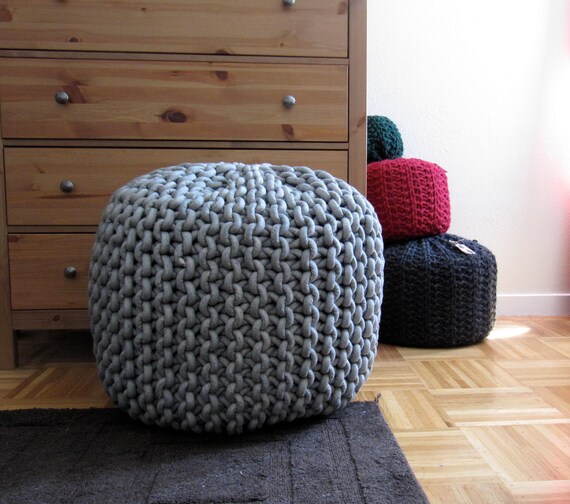 The giant pouf is knit on huge needles with soft cotton rope. I created a pattern for three different sizes of rope poufs, which also shows you how to dye the rope and stuff the pouf. It's available for download on Ravelry and Etsy.
The giant knit rope rug is knit on huge needles just like the giant pouf. The pattern shows you how to make a 48×36-inch rug and a smaller, doormat-sized rug. It's available for download on Ravelry and Etsy.
The giant knit rope basket is also knit on huge needles with cotton piping cord. The pattern shows you how to make a large basket (11-12 inches tall and 13 inches in diameter and a smaller version (9 inches tall and 9 inches in diameter). It's available for download on Ravelry and Etsy.
The best scrubbers for the kitchen and bath you will ever find.
A happy stripey blanket made with soft and fuzzy bamboo and wool yarn.
An easy way to customize the length of your jeans so they fit you perfectly.
I'll show you how to melt down old or partially burnt candles to make new ones.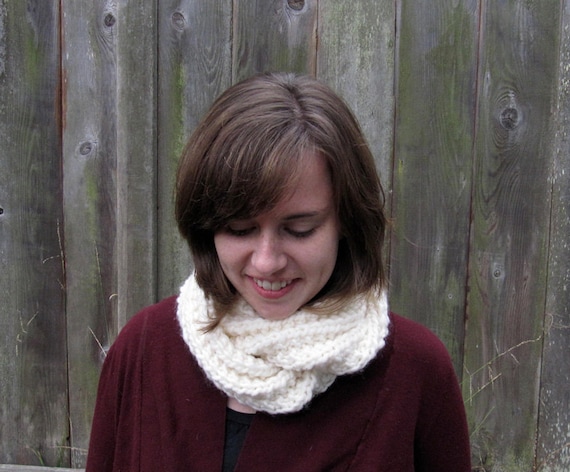 Twisted convertible cowl
I love this twisted cowl, made with super soft roving yarn. It can be worn two ways, either long like a scarf or twisted into a neckwarmer. The pattern is available free on Ravelry.
Here I show you how I made a succulent planter out of a vintage soda crate and another one out of an old ammo box. You don't need a green thumb to do this easy container gardening!
If you need an idea for a fun recycled wall decoration, try these poufs made of old newspapers. They come together in minutes.